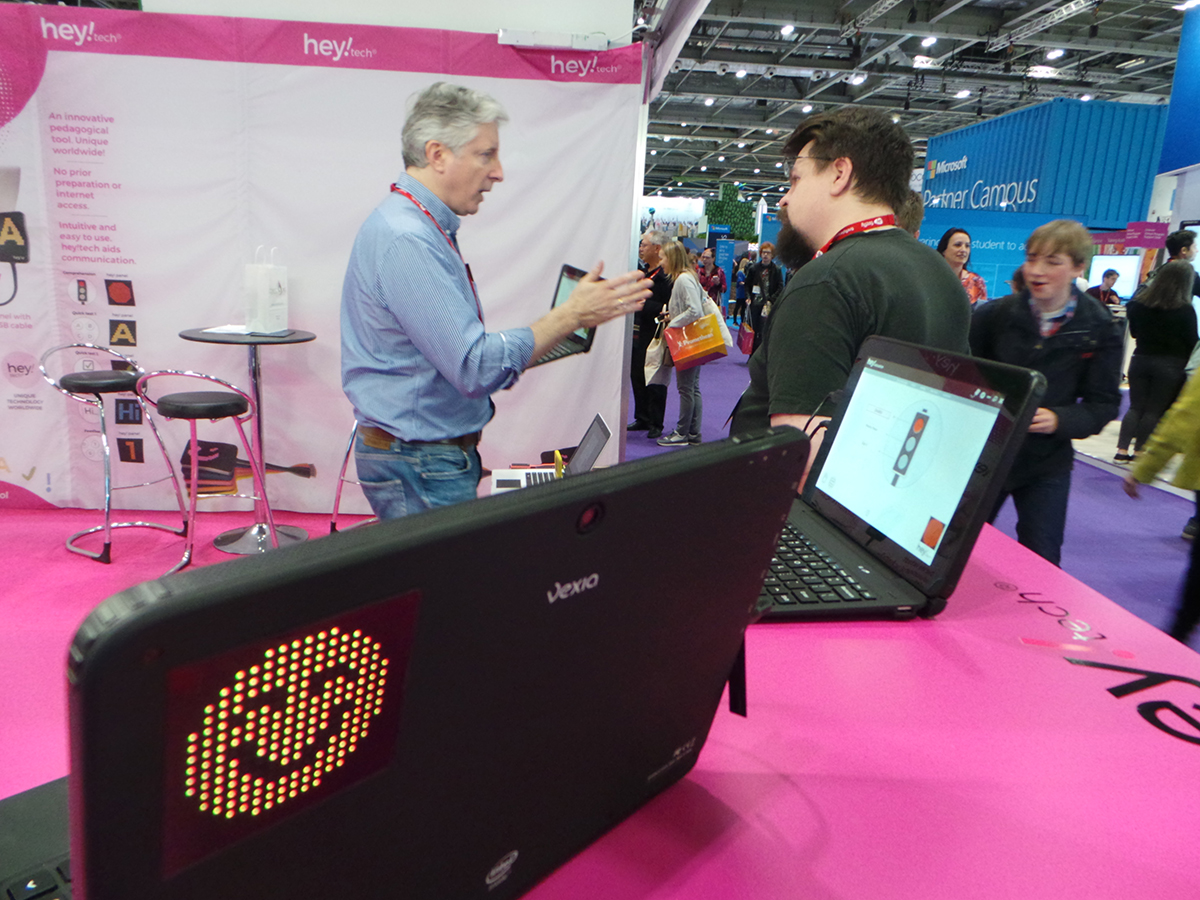 01 Feb

hey! at BETT: Teachers ensure that students learn faster

Last week, hey! was at BETT, London. BETT (British Educational Training and Technology) is the largest event focused on technology in education in the world attracting vistors from all over the world.

London played host to the most important brands and attracted thousands of visitors who did not want to miss any of the educational technologies that will be used in the classrooms this year.

Here at hey! we couldn't be happier with the great interest aroused by our solutions, especially with our new hey U! With it you just need to connect it to a USB port on any Windows device and you can enjoy all the features of hey! technology right away.

Due to the versatility and easiness of this product it's ideal for any class already using Windows devices, and moreover, it is a very cost effective way of introducing real time Feedback and fun into clases – all this and more for less tan 35€.

Schools from England, Wales, Israel, France, Italy, Sweeden, Germany, Dubai and Spain are just one click away from transforming their clases and making them much more interactive.

If you are part of a school or educational institution and you'd like to try hey! in your classes do not hesitate to contact us and we will get in touch.