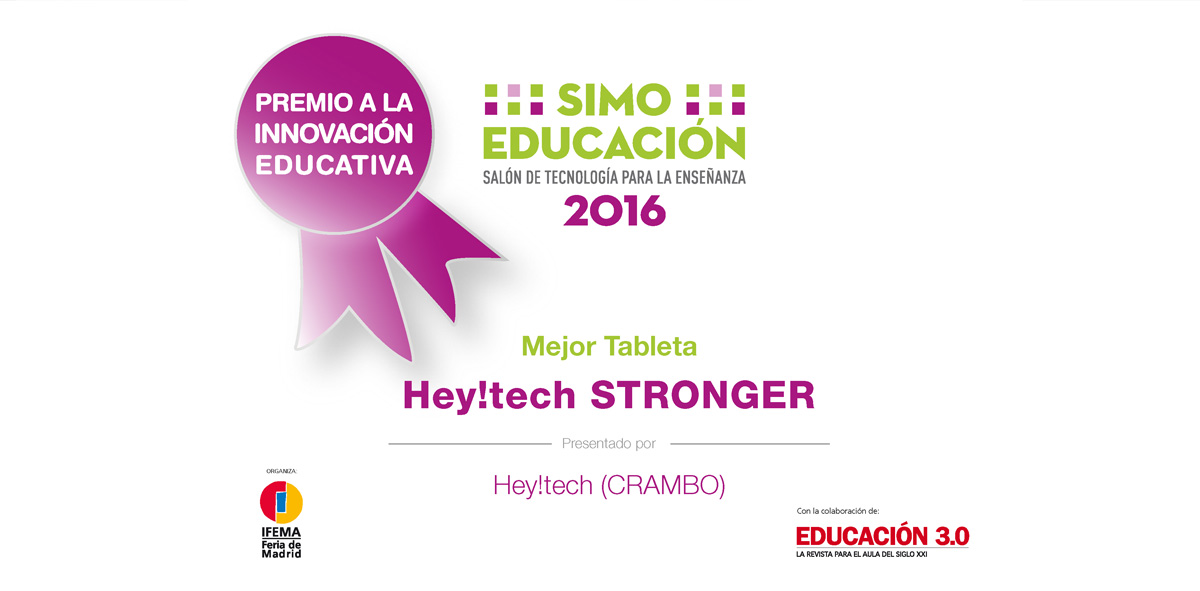 27 Oct

Stronger hey!tech has been awarded the Best Tablet Award in SIMO 2016

The ruggedized (2 in 1) Rugged Stronger device equipped with hey!Tech (from its own brand Vexia) and featuring the hey! has been awarded the Best Tablet Award in SIMO 2016 under the category of Best Technologies and Resources for the Classroom.

Hey! Tech, proposes a model of more interactive classes through icons, texts and animations, encouraging participation and allowing solving the doubts of the students at the moment when it happens. It works thanks to the combination of a software with an LED light panel located on the back of the device, which illuminate to express all kinds of messages, allowing the teacher to control classes better, avoiding distractions with the use of the devices at class.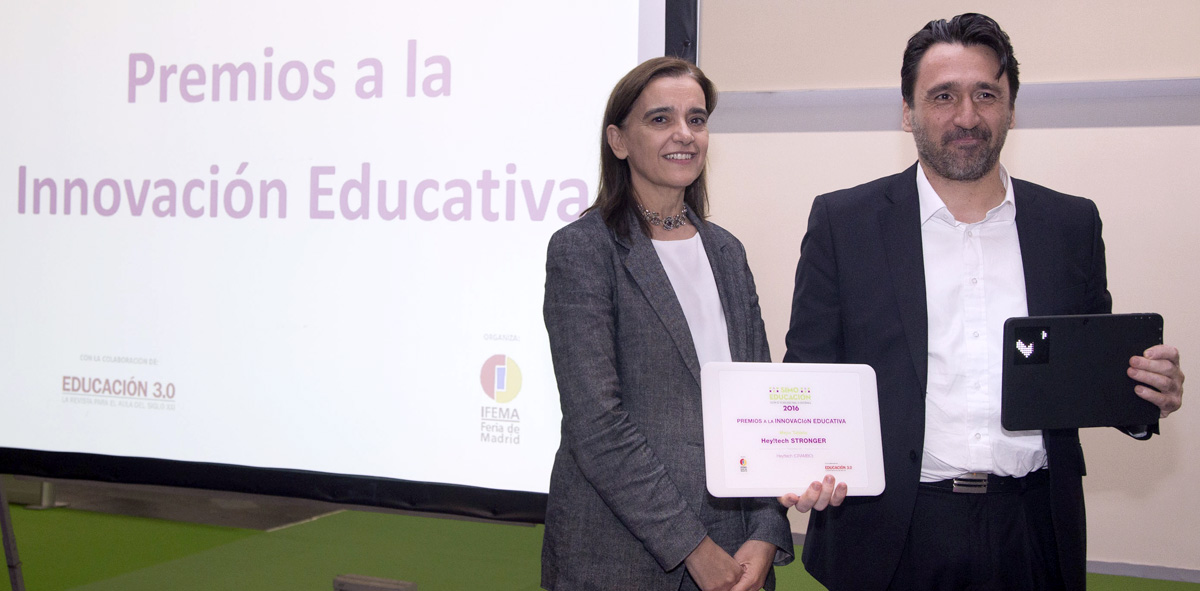 Among their uses there are the possibility to ask the students if they have understood the explanations by a traffic light in which they mark their level of understanding (with red, amber and green), other way is taking a quick test in which the teacher sends a question and they have to responds. Though this interactive system they are busy interacting with several answers and keep easily get the attention of the teacher without interrupting the class.
As for the rest of its features, Stronger has a 10.1-inch screen covered with Gorilla Glass glass that makes it more resistant to falls (supports up to 70 cms)it also has the certification IP52 ,protection against water and dust. It has an Intel Atom processor x5-Z8300, 2 GB RAM and 32 GB internal memory. It works with Windows 10, and has two cameras of 2 and 5 megapixels each .It integrates a replaceable battery (extending the equipment life exponentially) of 8600 mAh that gives more than 12 hours of operation.